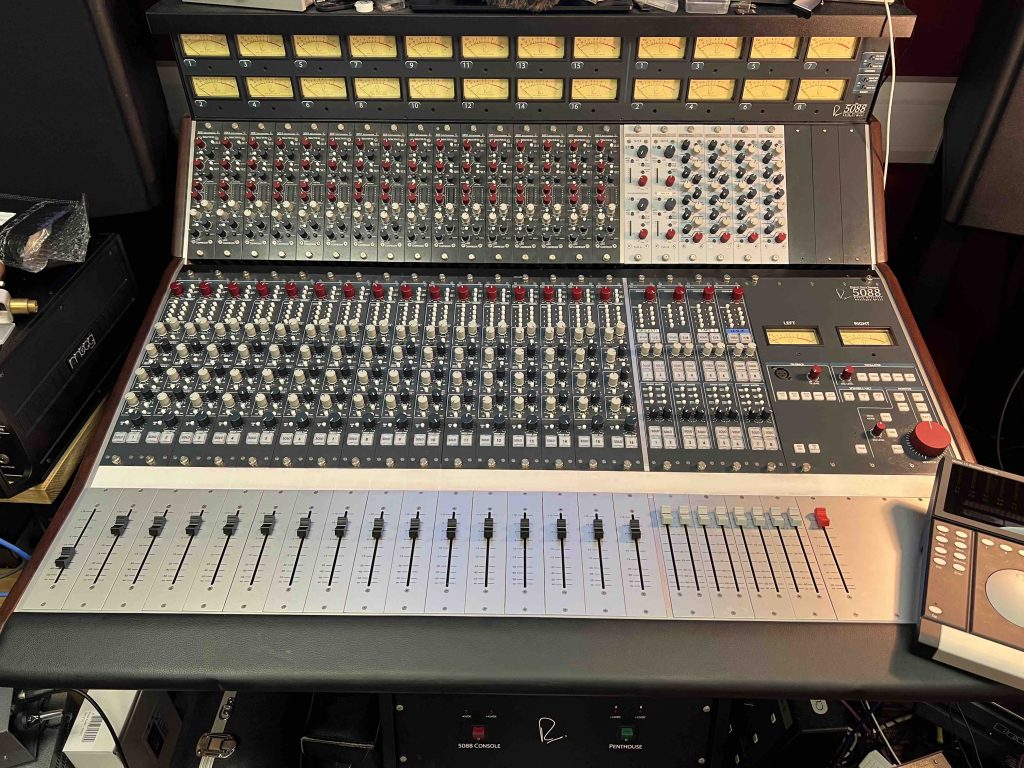 This item has been sold
16 channel Rupert Neve Designs 5088 for sale
A rare opportunity to purchase an 8 year old Rupert Neve Designs 5088 console, featuring 16 x 5051 EQ Dynamics modules, 2 x 5042 Portico II 'True Tape' modules and 4 x 5033 Portico II 5 band EQ  modules.
This console has only been used in a private home studio by the original owner and is being sold due to a pending house move.
Please contact Resurface directly for further details on this console.