About Us
The Team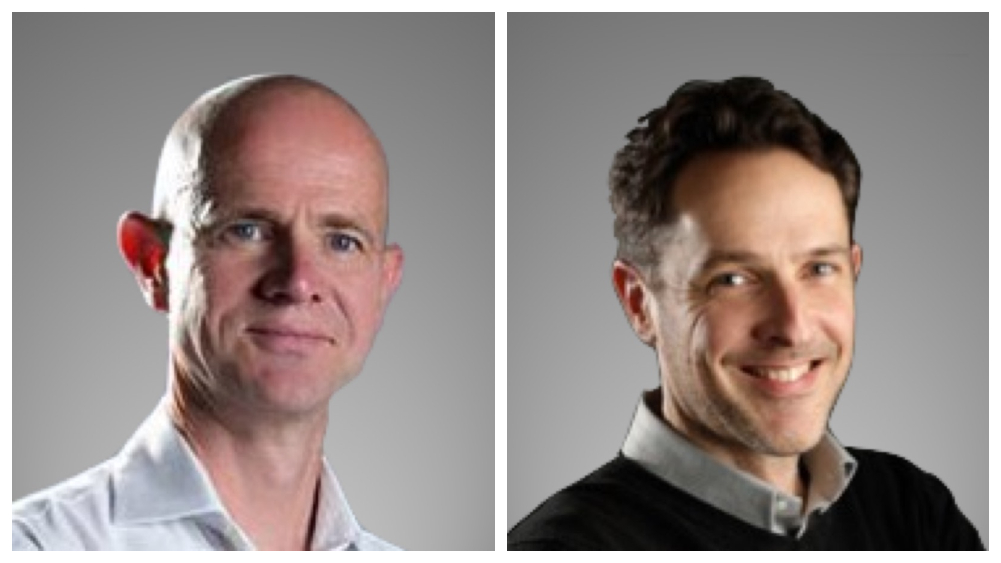 Resurface was conceived and co-founded by Tim Hurrell and Ben Nemes, although the community is supported and curated by a worldwide network of pro audio industry professionals.
Tim and Ben have both spent their careers closely involved with customers and kit in the high end pro audio technology industry.  Both were involved in the launch of the genre-defining ICON and S6 consoles and were instrumental in their unprecedented success.  Between them, Tim and Ben have over 50 years' experience.
Our global network of contacts enables us to identify and attract qualified buyers and reputable sellers, matching the needs of one to the other.
Simply, we have an unrivalled knowledge of this technology, a passion for the audio industry, and for the livelihoods of those who work in it.
tim@resurface.audio
https://www.linkedin.com/in/tim-hurrell/
ben@resurface.audio
https://www.linkedin.com/in/bennemes/
The Site
Over the course of the last 20 years, the world of professional audio has seen great technological change.  From analog to digital and from traditional mixing consoles to control surfaces and hybrid combinations.
With all significant equipment purchases and capital assets, owners are periodically looking to upgrade, crossgrade, dispose and acquire in the secondary market, or simply to understand the current market value of what they own.  In many cases these much sought-after, industry standard consoles are more available and affordable than ever.  Resurface exists to enable owners to offer their equipment assets for sale, and for buyers to find their perfect solution.
Resurface is also a portal to a wealth of advice and information about console and surface technology, drawing on the experience of the user community; the elite among audio professionals.
Specialist in nature, buyers and sellers will often require assistance with commissioning and decommissioning, shipping, installation, training, and freelance operational talent.  Resurface is also a marketplace for experienced professionals offering these and other after-market services.
Want a console or control surface for your studio or post facility, or need to learn more about the product range? Register free and browse.
Have one to sell? Register, submit your details here and contact us to discuss the Resurface bespoke brokerage service.