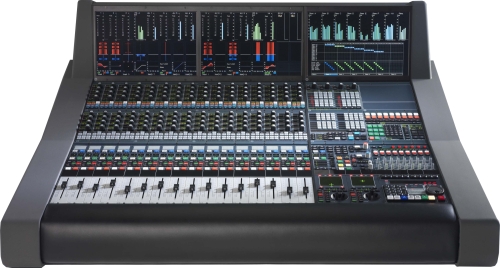 This item has been sold
AMS Neve PS1 – DFC3D Specification 'Atmos ready'
This AMS Neve PS1 has been upgraded to DFC3D specification is available directly from an authorised AMS sales partner.
The desk has only been used for demonstration and is new and covered by a full warranty.
The engine is configured to manage 250 paths and 12 stems and ships with 4 MADI i/o. This system can be upgraded to a maximum of 1000 paths with 64 MADI i/o if required.
The PS1 represents an unique opportunity to get into a current specification DSP console Atmos workflow.