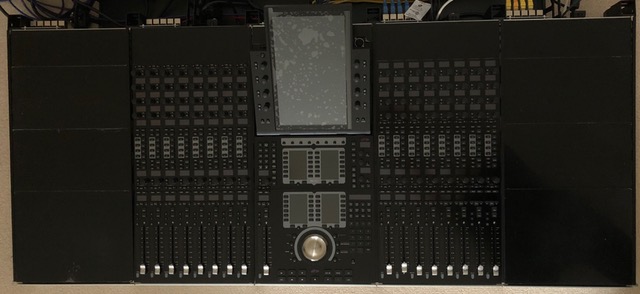 This item has been sold
Avid S6 M40 for sale, 16 faders with displays, under warranty
Avid S6, unused, originally purchased early in 2017 and in excellent 'as new' condition with full Avid EU warranty. 16 fader configuration with displays, in 5ft frame.
1 x M40 MTM module
1 x Automation module
2 x fader modules
2 x process modules
2 x knob module
2 x display modules.
This S6 is still under the Avid warranty. This listing does not include an Xmon monitor controller, the owner also has an MTRX to purchase separately or as a bundle with the S6.
The seller also has a pair of ATC SCM45A Pro monitors with Towersonic TS-2 C-TB stands for sale at £6995 and £695 for the stands. These prices exclude VAT and shipping.
Great opportunity to purchase a new S6 at a very compelling price with full EU warranty. Please submit enquiries with full name and company name and a contact number.