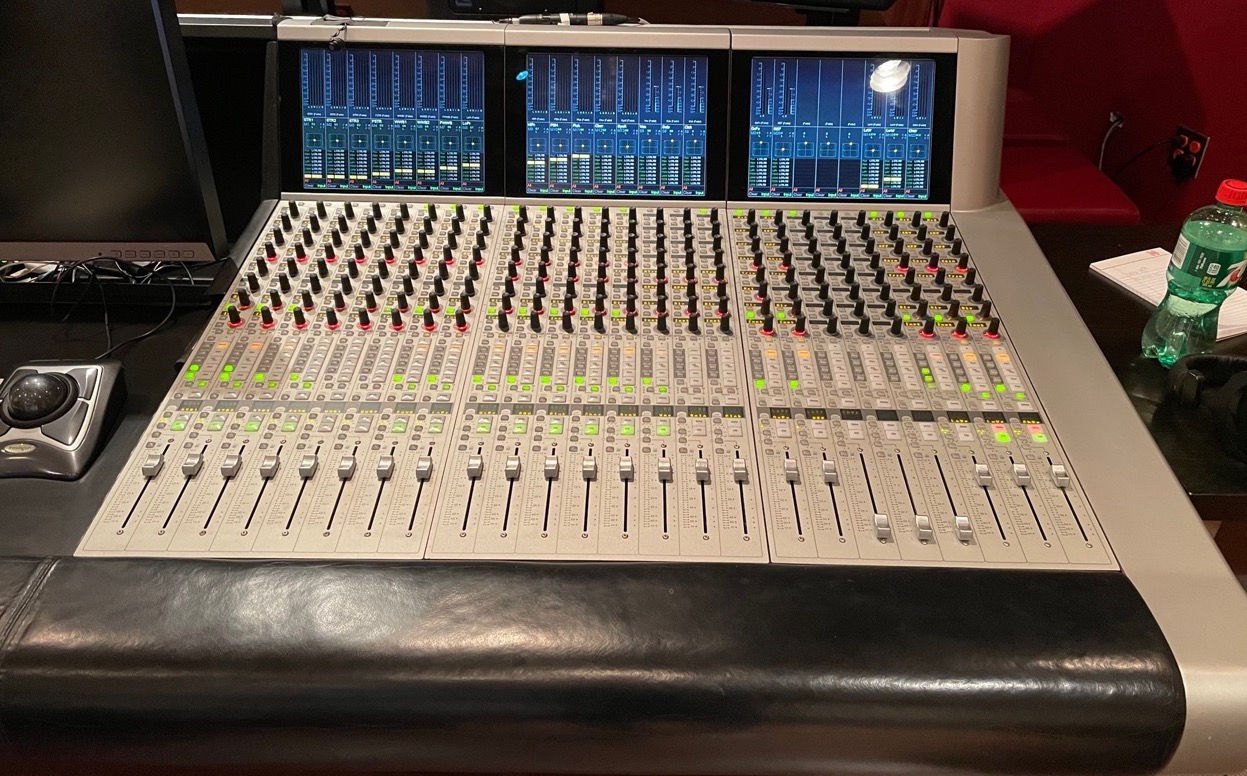 This item has been sold
Avid System 5 for sale from the studios of legendary film composer Hans Zimmer.
Console features a DF70 DSP engine offering 454 Channels @ 48K and 222 Channels @96k.
This DF70 has 32x32 in & out of this DSP Core.
Specification offered includes
24 Mic Pre's
72 Analog Line Inputs
48 Analog Line Outputs
A format converter that will handle a variety of digital formats (AES to MADI and MADI to AES….. 56 inputs and 56 outputs).
It also includes a 524 Monitor Controller which takes care of all the monitor functioning.
Owner can offer more inputs, outputs and Mic Pre's for sale if required.
This console has (4) Faders Modules for 32 Faders total. Plus, a 402module featuring 8 faders. The 402 faders are generally used for VCA Group Masters.