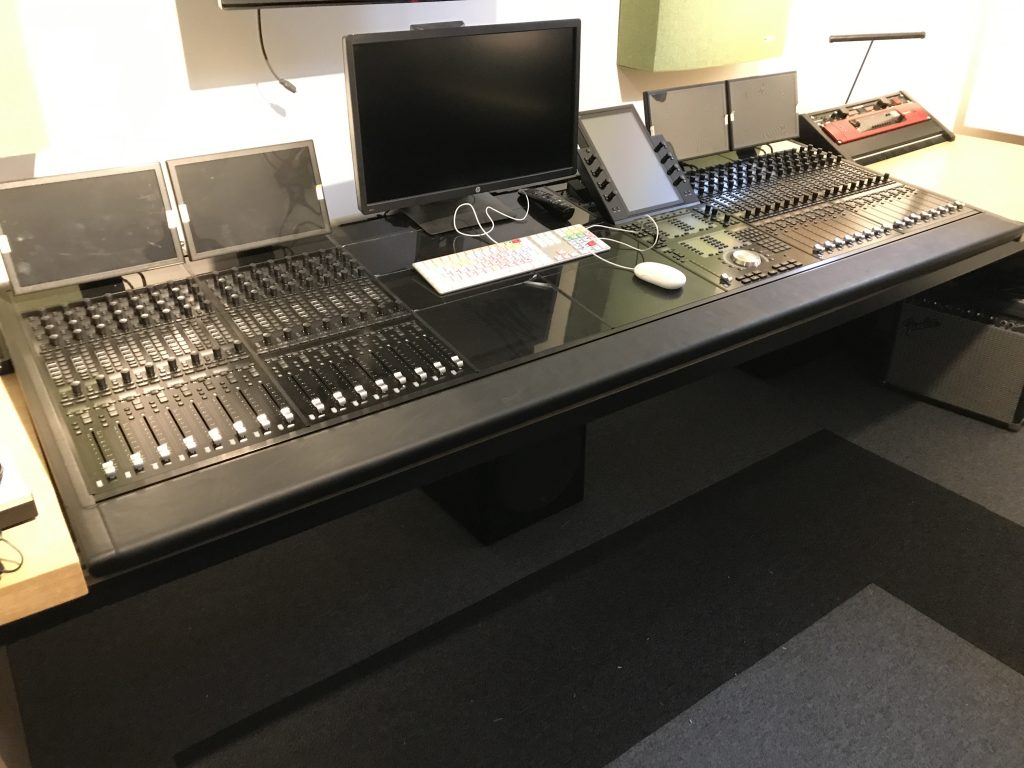 This item has been sold
Avid S6 M40 – 32 Fader With Displays
Avid S6 M40 - 32 Fader With Displays - in a console with space for an additional 16 Faders, totalling 48 possible. Around 40% Discount from purchase price! The console is built as a self contained unit and sits on a custom designed desk which adds about 80cm in surface desk space to each side. The right side has a sunken 3U frame for4U of key equipment and the Left side has a 12U cabinet built in underneath. If the wooden desk is required then the price will increase by €2,000 (plus shipping cost), otherwise the desk is sold as a complete unit which you can set on your own table or purchase legs.
The console is situated in a private home near Bilbao in Northern Spain but it can of course be shipped anywhere in the world by a specialist mover. You would be welcome to view the desk in person or via Skype, fully working in Vegas mode and with a session set up so you can inspect every knob, fader and screen.. Afterwhich, it will take us around 12 hours to disassemble the S6 and package it ready for transportation whether by you or UPS, fully insured. We can split the shipping costs 50/50 but I will be responsible for disassembly and you would be responsible for re-assembly.
(I can recommend an engineer to do that if you are unable to handle that and you can pay them their fee directly). When it is packaged it will have clear instructions and re-assembling the S6 as well as accompanied by the AVID assembly guide. The S6 is also built to be capable of live performances on the road so it is as you would expect very easy to disassemble and re-assemble.
You would be welcome to contact the supplier to verify installation, environment and support used in order to verify usage and condition etc. Physical inspections welcome. All original receipts and equipment guarantees available.
Dimensions:
S6 2.14m wide 91cm deep
Wooden Desk is 3.6m Wide 106cm deep
Wooden Desk can be cut down to reduce overall size to the same as the S6. The S6 has 2 fader bays spare which currently serves as a screen/computer keyboard work area but this could be removed making the S6 with 32 faders just 1.56m.