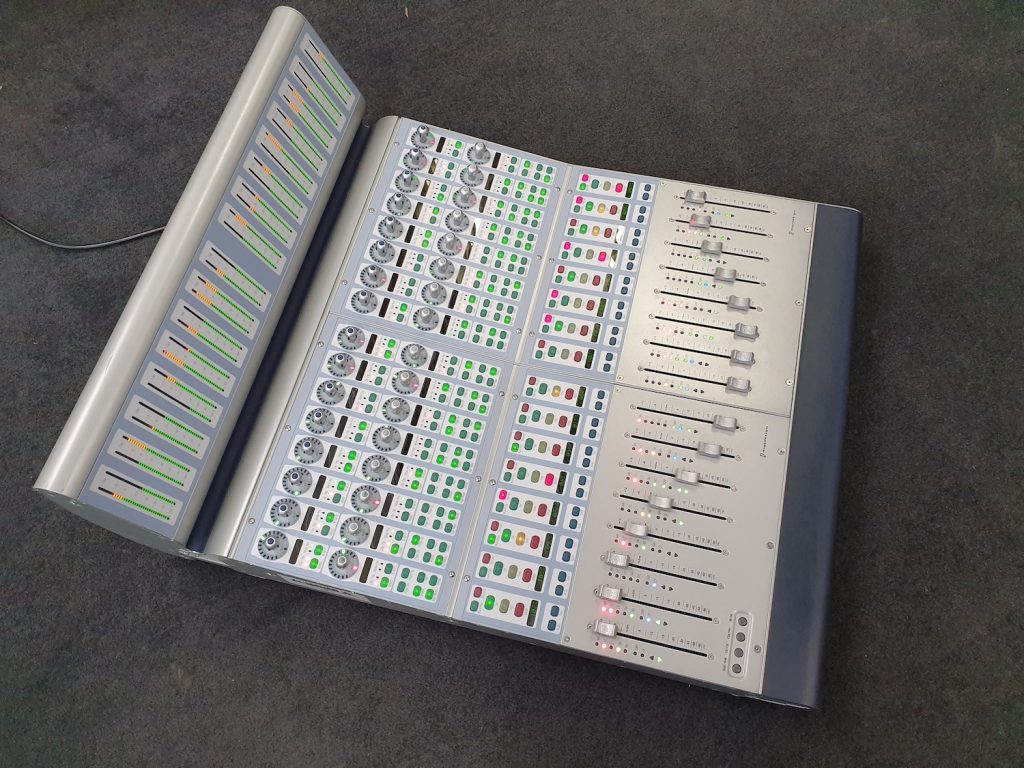 This item has been sold
D Command Fader Pack: 16 Fader Expansion
Rarely available used, this 16 Fader D Command Fader Pack expander unit will take the blue-series Icon D Command console from 8 to 24 Faders, or from 24 to 40 in larger mix scenarios.
Fader Pack has been fully valeted and overhauled for sale, with any 'sticky' faders replaced with brand new ALPS units.
Item is now boxed, able to despatch worldwide (can be palletised for transport if needed).