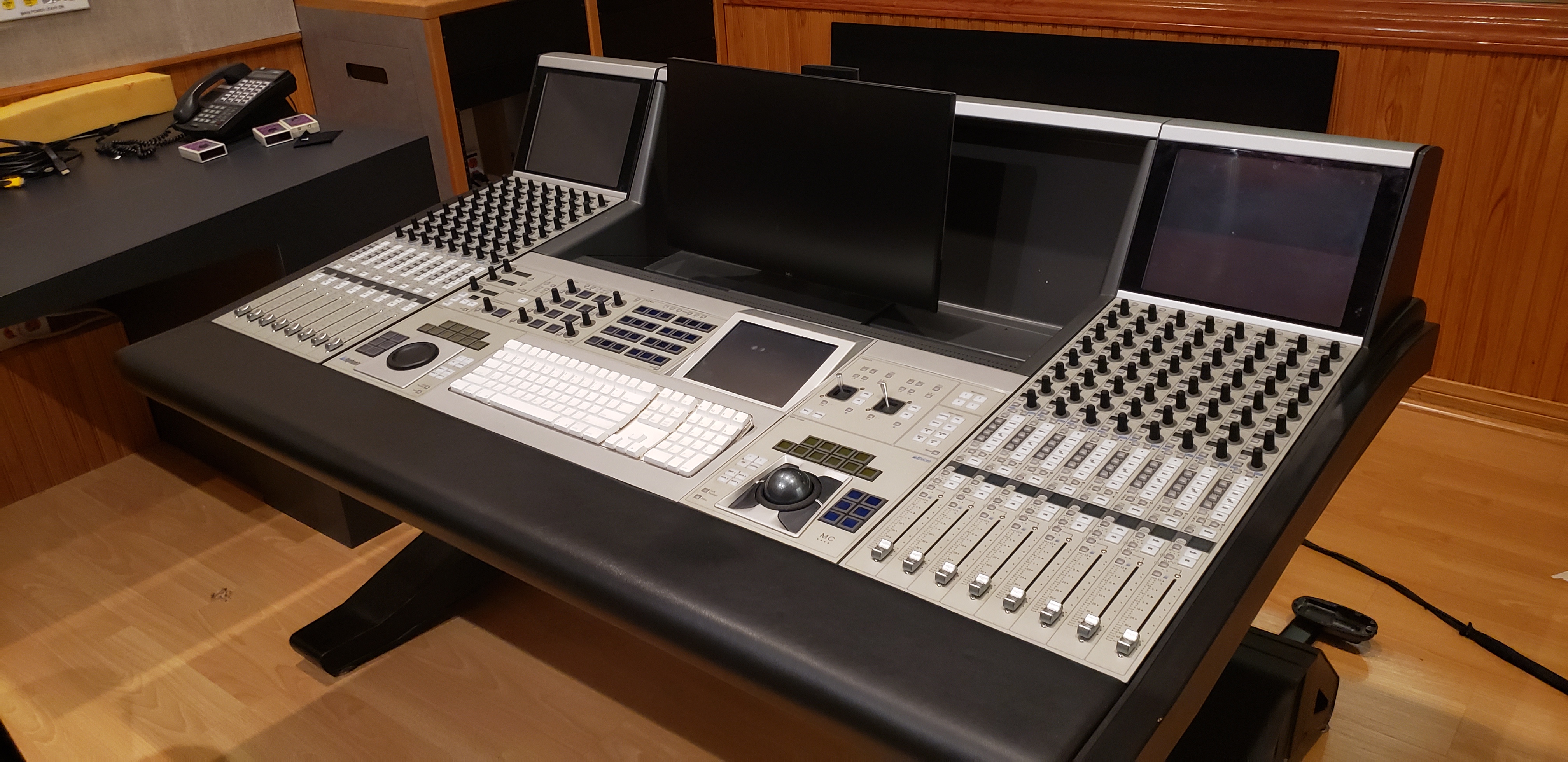 This item has been sold
Euphonix 5MC 16 fader with spare MC Pro and CM408 – two units available $10k each
Great opportunity to buy one or two complete 5MC systems with a number of spare parts. We are representing two 16 fader 5MC systems on behalf of an LA based facility, both desks are very well maintained and in excellent condition.
The surfaces are running V3.5, the latest version of EUCON and ships with Studio Monitor Pro.
The sale includes one or both of the pictured 5MC, each with 2 x CM408 and 1 x MC. Each sale will also include an additional MC Pro and CM 408 for spares, both desks include legs.
Also available by separate negotiation are an Avid MTRX base unit with Dante 64x64 (integrated card), 3 empty Euphonix 5MC buckets, an Avid Xmon, Digidesign 192 8x8 audio interface, Qsys core i510 with 5 x COL4 cards (analog output) 1 x CDN64 (Dante card).
For further information or to discuss any of the above in more detail please contact us via the below contact field, providing full name, contact number and a company name.