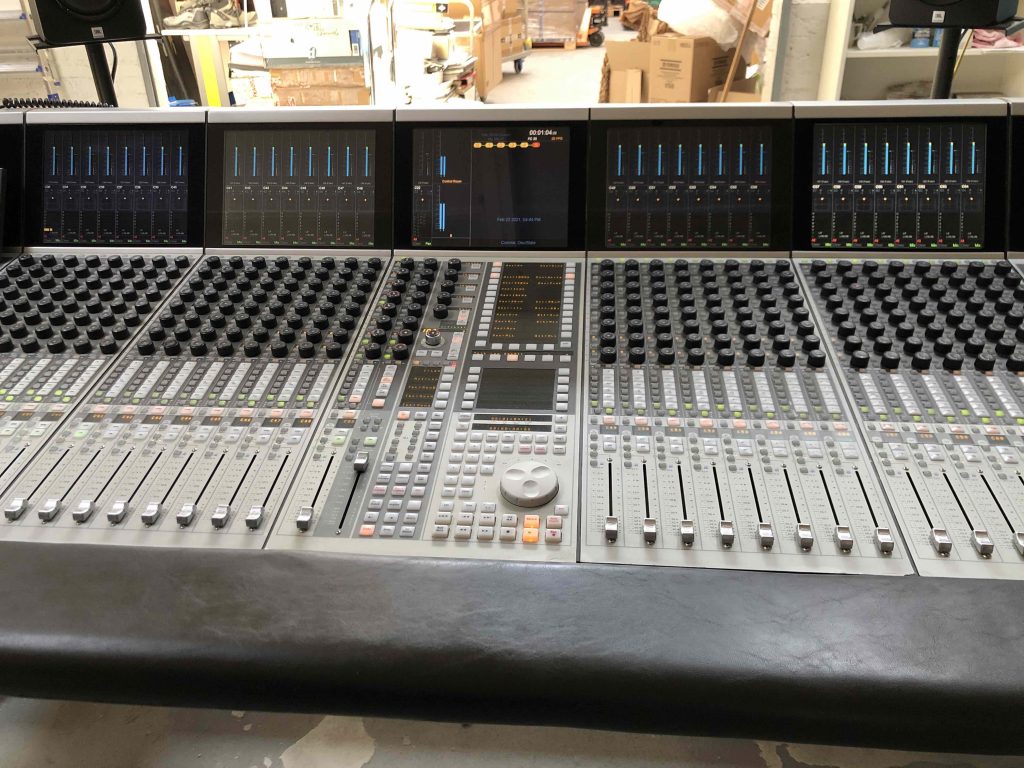 This item has been sold
Euphonix System 5 32 faders with Fusion computer and hybrid DAW Pro Tools control
For sale from one of the world's leading Euphonix expert resellers this Euphonix System 5 'phat knob' surface is paired with a Fusion computer containing two DSP cards running V6.1 eMix software.
The sale includes the Hybrid authorisation which makes the S5 a control surface for any EUCON enabled DAW such as Pro Tools, Logic and Nuendo etc.
The S5 surface comprises 4 x CM408 and 1 x CM401 in a 7 bucket chassis.
The rack components include the system computer and 24 analogue i/o and 56 digital MADI i/o :
1x  Euphonix AM713 -  26 analogue inputs / 2 digital to MADI conversion
1x Euphonix MA703 - 26 analogue outputs / 2 digital from MADI conversion
1x  Euphonix FC726 - 56 channel  AES / MADI Sample Rate and format convertor