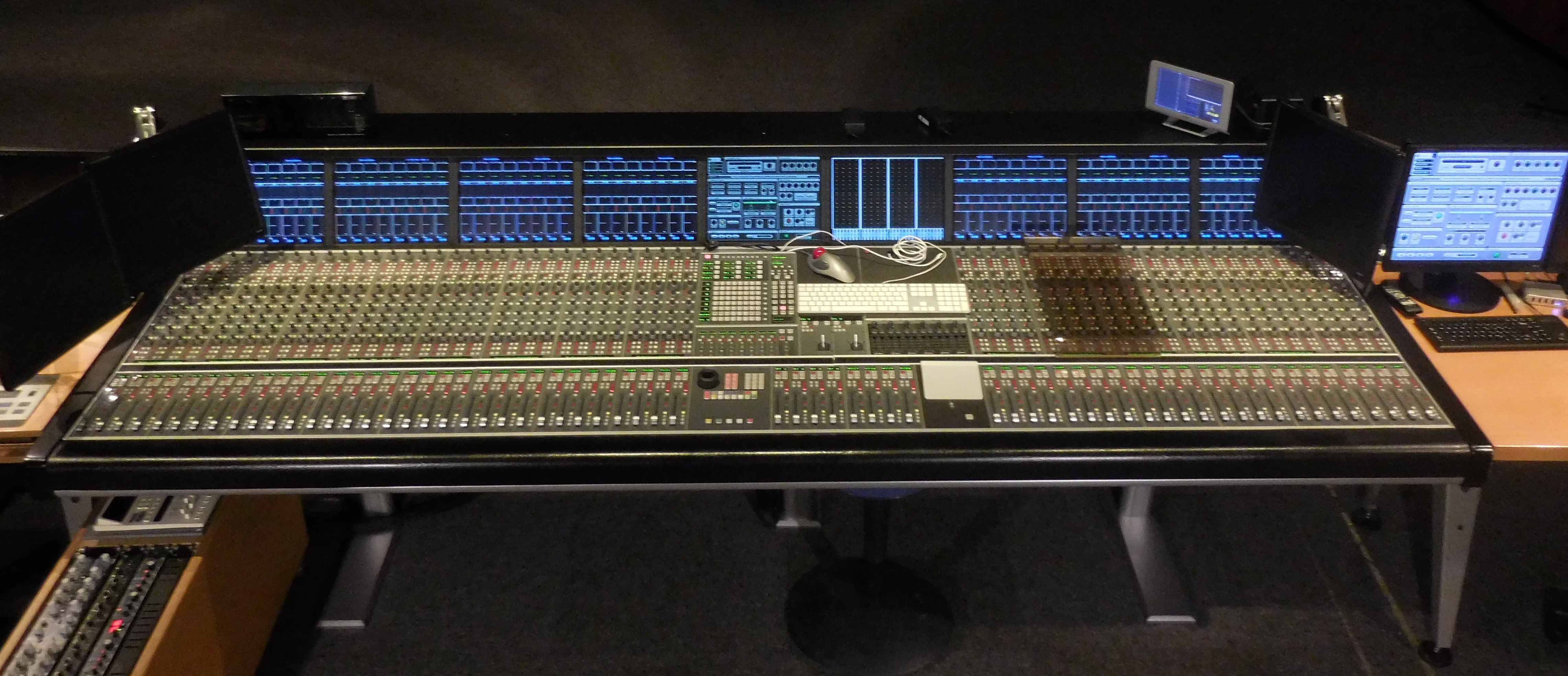 This item has been sold
Harrison MPC4-D Mixing Console
A well maintained Harrison MPC4-D Mixing Console, in excellent condition and for sale from a prominent Germany based facility. The Console is fully functional and in use.
The system includes the following components:
56 Channel Faders, 8 Remote/Group Faders, 144 Inputs
Two operator mode: Single automation system, but profiled strips across two halves of the surface (Layer & Profiling Option)
1x Harrison IKIS Master (Linux System) with small keyboard and trackball
4x Harrison X-Engine (64 bit DSP audio processing)
8x Harrison IKIS Screen Graphic Engine
1x Harrison Xrouter
1x 24 port Netgear LAN Network Switch
1x Vetra Board
1x ION ATOM Soundmaster with 8 serial ports and Satellite Option (working with PT10, PT11, PT12) for synchronization with a custom panel (Vetra board ) built into the console with the buttons of a Soundmaster Shuttle. This allows for full transport control with jog/shuttle and includes the addition of a keyboard connection that allows number pad entry of 'goto' entries, 14" monitor and keyboard.
(The buyer needs to pay an additional register fee to Soundmaster Group for future support)
Price excludes tax, shipping and duty. Price is negotiable.
All serious offers will be considered, please contact us to discuss this opportunity in more detail.