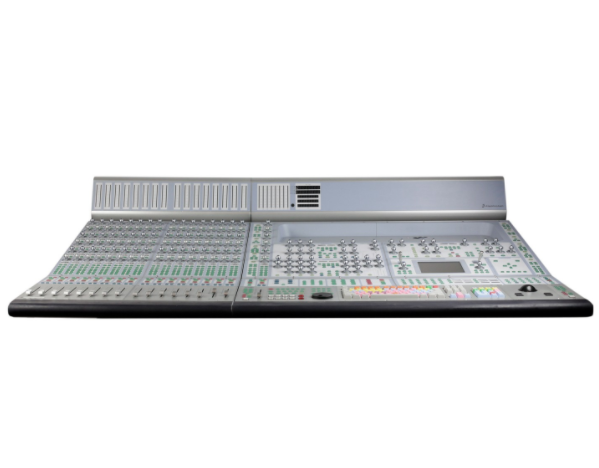 This item has been sold
Icon D-Control 16 Fader (blue)
Originally sold new for $95,995 and still in excellent working condition, this is a great chance to pick up the control surface of your dreams for a fraction of the price. Avid has committed to supporting ICON with software updates and technical support for many years to come.
The Avid / Digidesign ICON D-Control puts the highest level of hands-on control and extended Pro Tools functionality at your fingertips, enabling you to record, edit, route, mix, automate, recall, and perform other Pro Tools tasks right from the console surface.
With a dedicated center section allowing critical mixing tasks to be performed without leaving the sweet spot, per-channel control over all processing functions and routing, global automation capabilities, and full studio and control room monitoring and communications facilities, D-Control delivers unprecedented control over the most complex projects.
Designed for larger rooms, the highly expandable D-Control console provides unparalleled integration with Pro Tools|HD, HD Native and HDX, delivering the ultimate in hands-on Pro Tools control, unmatched power, and rock-solid reliability.
Grab the touch-sensitive controls to edit and mix with tactile precision. Get unmatched visual feedback on your mix through individual sends and dynamics metering across the surface. Gain complete control over all processing functions and routing per channel. Even fine-tune mixes without leaving the "sweet spot" through centrally located EQ, Dynamics, and Focus Channel Strip sections. And with additional Fader Modules, you can expand the console up to 80 faders as your projects grow.
Key Features:
Exclusive ICON-only access to recording, editing, routing, mixing, plug-ins, automation, recall, and other Pro Tools functions which are not even yet available on S6.
Slim, sleek, large-format ergonomic console, with new dark color scheme
16 physical faders/channel strips configuration; expandable up to 80 physical faders/channel strips with optional 16-channel Fader Modules
High-quality, touch-sensitive rotary encoders and motorized faders
Includes XMON analog monitoring (up to 7.1 surround) and communications system