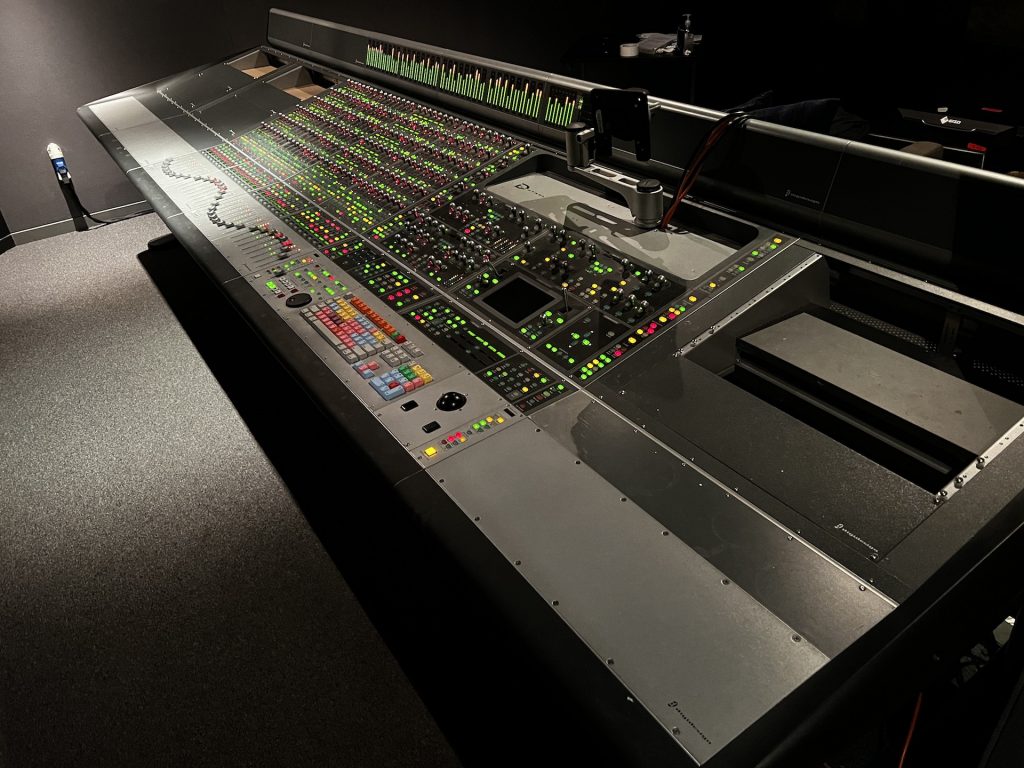 This item has been sold
Large format D Control ES – Expandable to 80 faders
This large format D Control ES is a 32 Fader configuration, in an 80 Fader frame.
Featuring 3 x Producer Panels, these can be removed and fader packs put in their place.  This makes the desk capable of being a 48, 64 or 80 Fader film console.
Well maintained in a high-profile, smoke free post prodution environment, the console has been decomissioned and stored, ready for sale to a new owner.