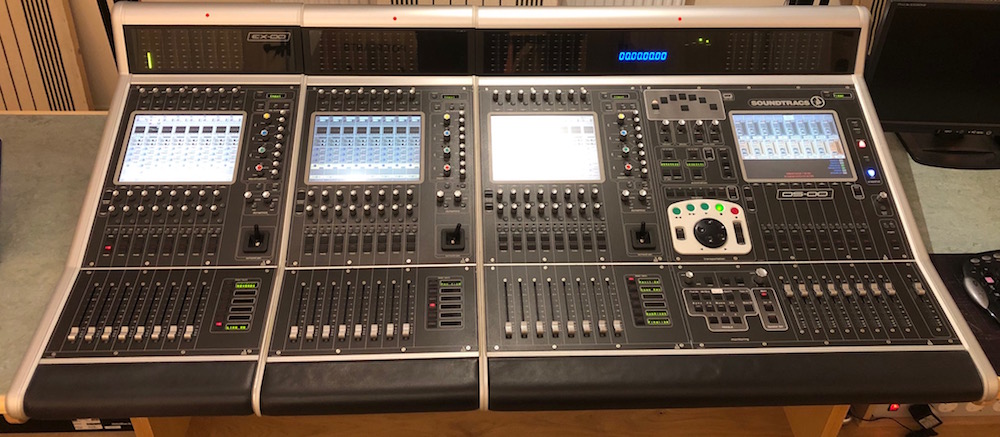 This item has been sold
Fantastic mixer's mixing console.
Soundtracs DS-00 - The Specs are as follows:
33 Fader (1x DS00 & 2x EX00 8-fader Expanders)

40 buss (user configurable) Stereo, LCRS, 5.1 & 7.1

3x Joystick panners

4x touchscreen

Internal FX rack X6 (Reverbs, Comp/Lims etc)

4 x Madi56 I/O - (224 in, 224 out)

Optocore
Full Dynamic Automation
Comprehensive Monitoring
Talkback (inc ext producer TB)
GPI/O switching for 

Cue light / Rec light etc

Sony 9-pin Transport control

SMPTE TC I/O

Dual redundant power supplies
Digi rack Madi Interface:
8x Mic / 8x Line Inputs

20 AES Inputs (40 lines)

16 Line Outputs

20 AES Outputs (40 lines)

Dual redundant power supplies
Seller will also offer the custom tech furniture the desk sits in with a producer table at one end and operator table at the other.
Approximate age of the console 13 years. Console has been well used but is in good general condition with some surface marks.