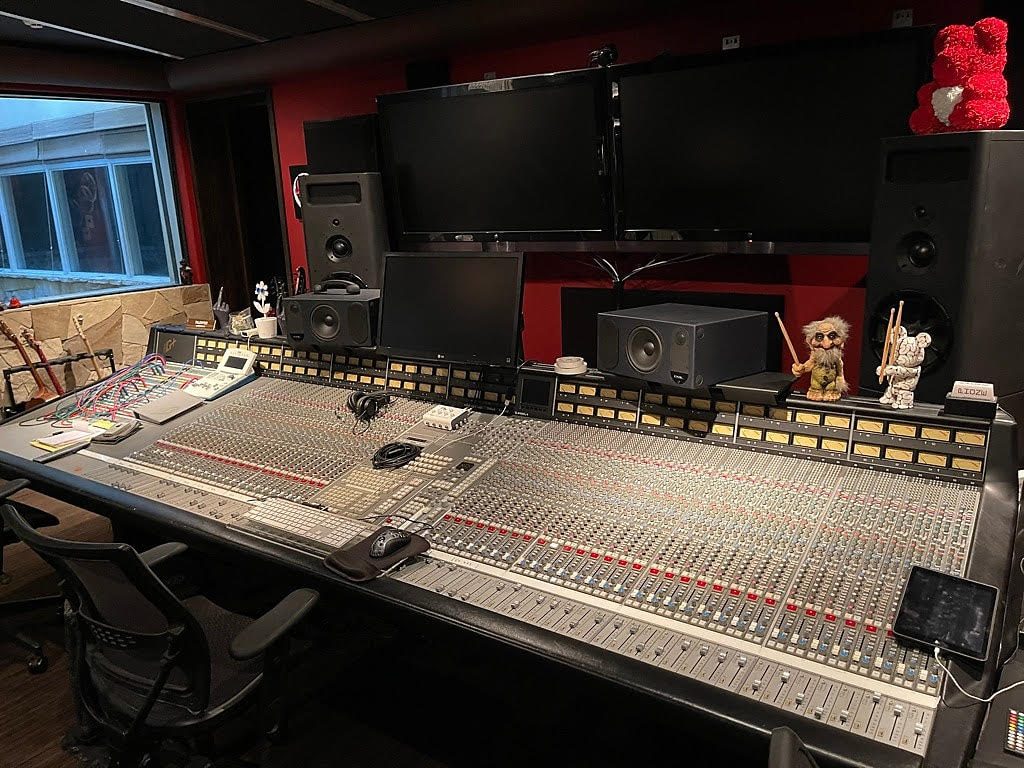 This item has been sold
Tommy Lee's SSL SL4056 G+ 56 Channel with Ultimation
Incredible opportunity to purchase a very well maintained SSL 4k G+ from the private studio of rock legend Tommy Lee.
As well as having been used on Tommy Lee and the Mötley Crüe's projects this console has provided tracking  duties on numerous high profile projects, including productions by Post Malone, Papa Roach, Steven Tyler, Sammy Hagar, The Smashing Pumpkins and Courtney Love, amongst many others.
This 4056 G+ has 56 in-line channels with the 'black EQ's', Ultimation moving fader automation, 4 master mix busses, 32 multitrack busses and both the original PSU and an Atomic Instrument Silent PSU.
The sale includes the entire patchbay pictured, with cabling for 56 channels of i/o to DAW convertors or tape machine.
The console has been decommissioned and is available from Los Angeles, CA.
For further information please contact Resurface using the below contact field.