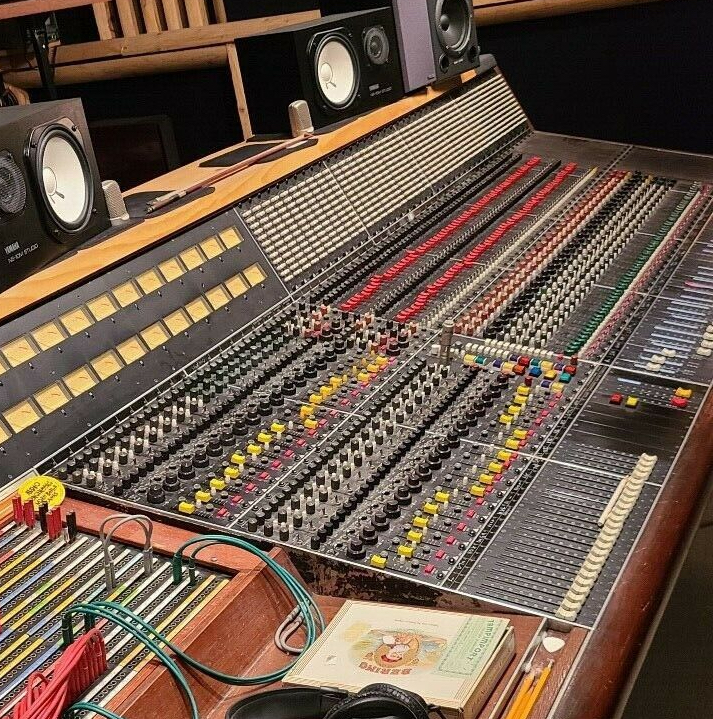 This item has been sold
Trident TSM for sale – a small piece of recording history
An amazing example of a true classic analogue console from Trident Audio with incredible provenance.
This Trident TSM was custom built for for Location Recording Services 'LRS' in LA, in collaboration with Dean Jensen of Jensen Transformers, the desk is still running the incredible sounding original transformers.
The console is configured as follows:
40 channel frame
32 x input channels
40 x 24 Buss select routing modules
24+8 returns (32 track) monitoring returns
Six auxiliary
4 dedicated Aux/echo returns
The above configuration provides 64 input faders at mix down.
The original factory patch bays have been replaced with Switchcraft units and the original quad buss was modified to reduce noise floor, and as such has extremely quiet stereo buss to mix through.  The desk ships with Acopian DC power supplies.
The sale includes a significant collection of spare parts, along with looms and interface panels.
The console has been recently decommissioned and packed and is ready to transport. Shipping can be arranged World Wide.
Full Provenance
This Trident TSM was bought by LRS studios (Location Recording Services) in Los Angeles in 1978. The console was custom designed with Dean Jensen Transformers, Roederstein caps, custom higher voltage audio chips, and other optional parts.
The console was used extensively in this facility, noted albums recorded through the desk after this include Juice Newton's 'Juice' and Madonna's 'True Blue'.
The console was later bought by David Pack of Ambrosia, for his personal studio, where it was then used on albums by Kenny Loggins, Michael McDonald, Selena, the Leonard Bernstein tribute album. Brian Setzer,  Wynona Judd,  Cece Wyans, Alan Parsons and many others.
The desk later resided at Slide Away Studios where it was used to record many records for 'Delta Groove', including the Mannish Boys, Smokin Joe Kubeck,  Sugaray Rayford, and the last records made by many incredible blues artists. Other artist of note include Dan Hicks and the Hot Licks, Shelby Lynn,  The Bugs Henderson Tribute and Gary Myrick, among many others.
Please contact us for more images.