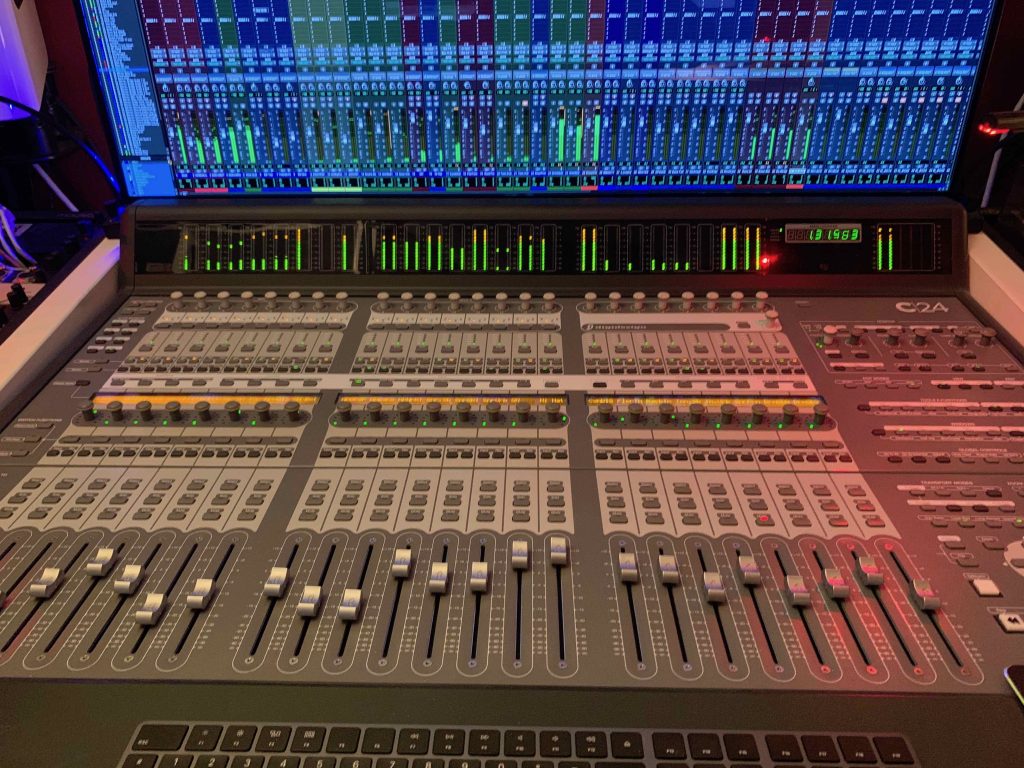 This item has been sold
Used Avid C24 with all new faders and original packaging
This Used Avid C24 is in excellent condition, with 24 replacement faders (fitted in 2021) and the original packaging.
Simple to ship worldwide via DHL Express or similar.
Perfect for ProTools - works with Pro Tools 2021-12- , Logic and other Daws
The C | 24 offers 24 bankable channel strips, each with a touch-sensitive, motorized fader, motion sensitive encoder and LED ring, and dedicated Mute, Solo, Select, Input, Record, EQ, Dynamics, Insert, Send, and Automation illuminated switches. High-quality analog components provide great sound on the front end along with outputs to handle tasks such as monitoring. Easy-to-read, dual-row LED scribble strip displays let you easily keep tabs on each channel. 
The C | 24 comes equipped with a 5.1 surround analog monitor section for post-production work, and a built-in talkback mic and inputs for remote talkback and listen-back simplify studio situations. This is the perfect solution for small- to medium-sized studios looking to equip themselves with a smaller Pro Tools|HD system or bolster the hands-on control of a Pro Tools LE rig. Plus, since it's compatible with both LE and HD, LE users that are eyeing a move up to HD in the future can add the C | 24 to their current setup, and seamlessly add HD when they're ready. It's time to take control with the C | 24!
Avid C | 24 Features:
24 bankable channel strips
Touch-sensitive motorized faders
Dedicated Mute, Solo, Select, Input, Record, EQ, Dynamics, Insert, Send and Automation illuminated switches
Dual-row LED scribble strip displays
16 high-quality, low-noise mic/line/DI preamps
8 x 2 stereo line submixer
5.1 surround analog monitor section
Built-in talkback mic and inputs for remote talkback and listen-back