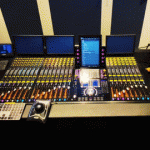 This item has been sold
Used S6 M40: 24 Fader with room to expand.
Avid S6 M40, 24-5-D.  Available immediately for shipping worldwide.
6ft frame provides scope to reconfigure layout or expand by simply adding modules.  Software is up-to-date with Avid Update and Support Plan in place until Summer 2021.
Includes XMon.
Previous owner is an independent post-production facility.