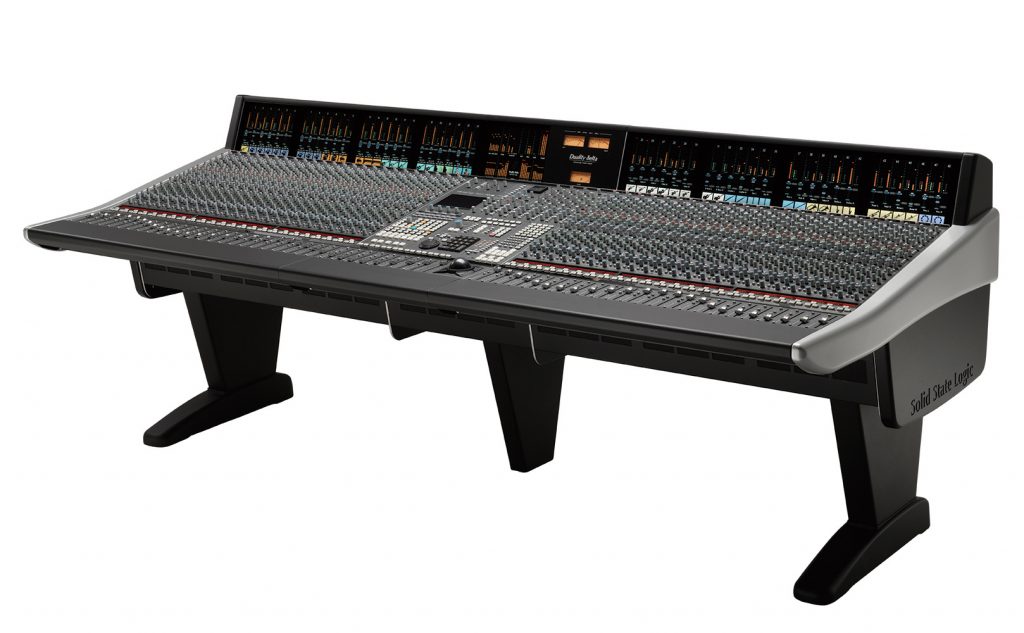 SSL Duality Concept
SSL Duality's innovative hybrid approach has found many fans, by combining a traditional analogue path and signal processing along with exceptional DAW control and integration, all within a single hardware surface. In Spring 2015 SSL released Duality δelta, the next evolutionary step for SSL Duality. The new console marks the introduction of δelta-Control, a completely new analogue console automation platform for SSL studio technology that unites the very best of automation in the analogue console domain with DAW based workflow.
Workflow
Comprehensive DAW Workstation Control
Hardware control over two DAWs simultaneously with high speed Ethernet connectivity.
Fader Control From The Sweet Spot
8 group faders and master fader focus, enables level adjustments and solos from the centre of the console.
Constant Visual Feedback
Channel TFT screens deliver complete optical feedback of channels status, processing, routing etc, and the Eyeconix icons.
Multi Operator Total Recall
With channel Autoscan, utilising the TFT screens, allowing more than one operator to recall the console.
Logictivity Session Management
Console project management via a standard computer using the java based SSL Logicitivity Duality Remote Browser.
Sound
SSL SuperAnalogue™ mix buss
Near linear phase, flat frequency response, 0.005% THD, exceptionally low noise floor, ultra-wide stereo imaging
Dual Mic Pre's – SuperAnalogueTM & VHD
From the purity of your microphone through to creative distortion and all the stops in between through the versatile Variable Harmonic Drive (VHD) circuit.
SSL Bus Compressor
The classic SSL master bus compressor can work in Stereo or 5.1 mode, with useful side-chain functions for complete control.
Classic SSL Processing on every channel
Each channel strip features a compressor/gate, high and low pass filters and EQ (switchable between E/G series curves).
Automation
δelta-Control Automation
Seamless integration with all the benefits of classic SSL analogue console automation and DAW based workflow.
On Board SSL Automation
The traditional SSL automation system with all of the much loved SSL modes.
Routing
Split Signal Flow Channel Architecture
Unique dual path channel architecture provides unrivalled flexibility for placing processing in the record/monitor paths.
Flexible Bussing
3 stereo mix busses and 24 track busses for flexible routing. Internal busing feature allows patch-free sub groups by allowing channels inputs to be sourced from track bus outputs.
Complete 5.1 Surround Support
Full range of monitor calibration and setup options for today's surround productions.
Configurations
A range of frame sizes
Available in 24, 48, 72 & 96 fader configurations, expandable in bays of 24 (up to 96) and with producer and patch options.
Duality Pro-Station Option
A winged layout for producer/engineers who wish to conduct their DAW session editing/arrangement and audio mixing from a single central position.
Search for used SSL Duality consoles for sale worldwide