If you are in post production it's likely you will have worked – directly or indirectly – for Netflix already. Either as your client, or your client's client.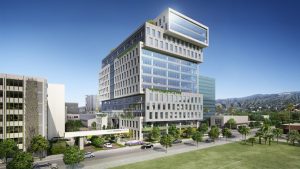 Netflix appears to be upping the ante. It's not exactly news that they're interested in making their own content. Netflix turned their attention to producing and procuring original shows a while back, with quality and quantity sharing top billing. Netflix-funded shows picked up a total of 112 Emmy nominations this time around.
As recently as six years ago, when Netflix first produced a show of their own (Lilyhammer), it may have seemed unlikely that an OTT streaming provider would hold the crown of the most coveted new client. Stranger things have happened.  Stranger Things did happen. The traditional house of cards has toppled. Orange may be the new black, but Netflix…..  OK. Enough already. Netflix went big on original content, and this is set to continue.
Let's define 'big'
Reports on the precise figures vary somewhat, but The Economist reports that Netflix will commit $12-$13 Billion to original programme-making this year.
That's an increase of $3-$4billion on 2017. Goldman Sachs estimate this budget will top $22bn by 2022. Twenty two by 2022 has a nice ring to it. These enormous numbers can be thrown around all too easily.
If content is king, then context is next-in-line to the throne: This year's increase alone is a bigger production budget than that of either HBO or the BBC. In other news, Warner Bros looks set to be the most prolific of the traditional Hollywood studios this year, with 23 features slated for release. Netflix? They're making more than 80.
This additional budget will allow Netflix to produce around 700 TV, Film and stand-up comedy projects. A growing percentage of which will be non-English language. Currently Netflix is making shows in 21 countries, including Germany, Brazil, India and South Korea. Spain, in particular, has been the focus of investment, with the recent announcement of a Netflix Production Hub to be built at Cuidad de la Tele (TV City) just outside Madrid.
These aren't just press-release promises, the reality appears to back it up. According to Variety, over the three months to the end of June 2018 Netflix released around 450 hours of US TV programming.  That's 50% up on the same period last year, but still it's not a record. No, that record was set during the three previous months, where Netflix's output was 480 hours.
Now a major worldwide player, getting Netflix-compliant is (or should be) important for anyone in the business of post production.
Get with the Program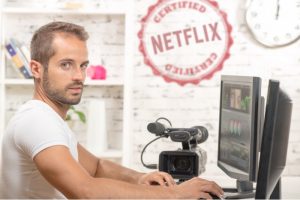 The good news is that Netflix understand this and are actively embracing the need to engage with post vendors. Whether directly (for localisation, for example) or at arm's length through accreditation of the post houses preferred by independent production companies. Netflix's own jobs page suggests (at the time of writing) they are recruiting more Partnerships Program Managers in LA, Europe (Amsterdam), Asia (Singapore) and South America (Sao Paulo).
Of course, having a high capacity, worldwide network of facilities who are set up to work and deliver consistently to a codified, agreed set of standards is in Netflix's interests too. Cultivating a working ecosystem of 'badged', trusted facilities makes economic sense, compared with the alternatives: A capacity bottleneck or a free-for-all. A fast track to the kind of relationships the traditional broadcasters took decades to establish, if they ever really did.
With this in mind, Netflix have recently launched their NP3 initiative (Netflix Post Partner Program).
While Netflix Delivery Specs and Audio Best Practice guides have existed for some time. That's not what the Netflix Post Partner Program is. NP3 is much more far reaching; covering security, technology, facilities, access to talent and more.
Chris Fetner, Global Director of Post Partnerships & Integration at Netflix, summarises the ambition of the new program  "Having a healthy ecosystem of post production partners for our creatives is essential for them to share their great stories globally.  This also continues our focus on protecting creative intent by building stronger post relationships"
Blood, Sweat and Tiers
Enrolment in Netflix Post Partner Program is open now.  Signing up involves no monetary fee of any sort, but will require an investment in time.
Step one of the process of enrolment for any post supplier is The Survey. Split into sections covering the various partner types (QC, Dubbing and Creative Post); it's only vendors who cover all those bases who are required to complete the survey in its entirety.
At 73 pages (231 questions) long, it's a weighty document.   Described to Resurface by one post house CEO as 'comprehensive',  broadly the survey covers
Company background + Non Disclosure Agreement
Working history with Netflix, or other trade references
Security (Physical, Network and End Point) plus IT support Audit history and Employee practices
Operational / Kit Aspects
The idea being to evaluate, audit, then 'onboard' post houses, large and small.
Through this exercise, Fetner believes that worldwide Training and Educational needs will also become apparent, which "Netflix see as a key part of ongoing Partner Outreach".   He continues "We aim to engage and enrol a broad set of partners, because the choice of who to work with is a creative choice.  Not only are small facilities every bit as welcome as large facilities, the NP3's tiers provide insight as to the pathway to building their post business through investing in the most relevant kit and capabilities".
The NP3 features three tiers of Creative Post vendor (Gold, Silver and Bronze).  What's required to attain each level are shown in the graphic below.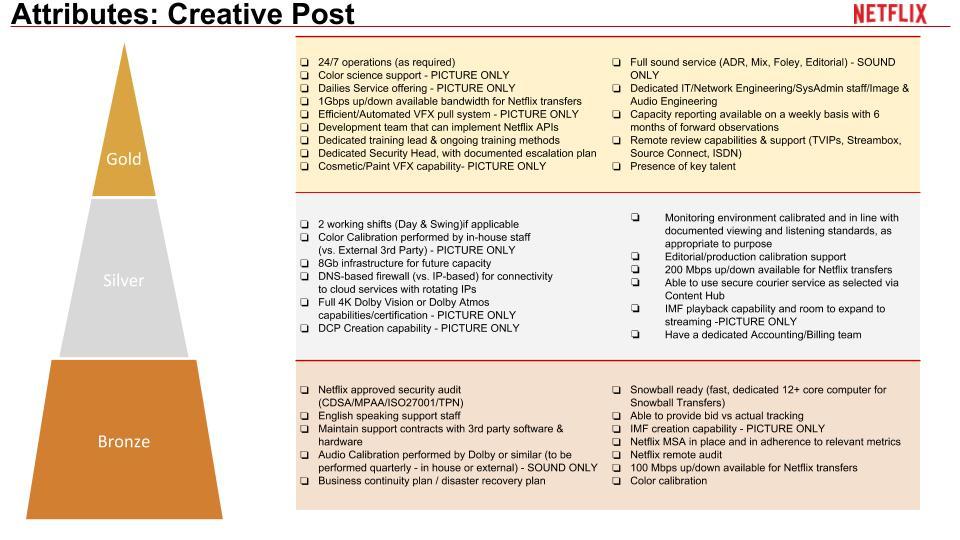 Netflix have already begun to populate the Dubbing, Audio Description and Master QC sections of the program website, where accredited post providers can be found.  Next to be built out is Creative Post, which is due to begin showing early accredited partner details in the coming weeks and months.
Membership of the Netflix Post Partner Program is no guarantee of securing post work on Neflix product, but then again neither is it "a gatekeeping thing" or a pre-requisite for getting work.  Post houses who aren't on the list aren't frozen out or excluded from Netflix work.
The clear aim is to engage with the creative community and build a set of agreed standards and practices, to streamline the supply and iron out the costly wrinkles, as demand increases to levels the industry has previously never encountered.
Consistency can only be a good thing, especially for the streamers and their binge-watching subscribers.  In times past, it was rare that a viewer would watch three seasons of a show back-to-back.  If the mix or the grade was different from show to show, or from season to season, nobody would necessarily have noticed.  These days the consistency of sound and look, the end product of creative post production, have a genuine bearing on viewer experience.
More information, and the Netflix NP3 enrolment links, can be found by clicking the button below.