Within a few short weeks of Resurface opening an LA-based operation, we are excited to announce our in-person presence in Latin America.
Once again fuelled by increased demand, Resurface is now represented in the region by Omar Martinez, based in Mexico City.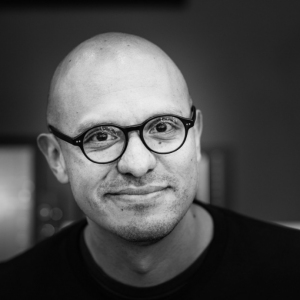 Already well known to the Resurface team in his former role as Technical Sales Specialist, Latin America at Avid, Omar is an experienced Sound Technology Specialist with more than 25 years in the media and entertainment industry.
Omar's deep knowledge of the technology and local markets will bring enormous benefit to buyers and sellers hoping to trade within Latin America and from around the world.
Omar loves audio, technology, football, coffee and good wine. He'll fit in just fine.
---
A solo unas semanas de la apertura de Resurface en Los Angeles, estamos muy emocionados de anunciar nuestras operaciones en America Latina.
Debido a la alta demanda en operaciones, Resurface será representado en America Latina por Omar Martinez, basado en Ciudad de México.
Un viejo conocido del equipo de Resurface en su rol anterior como Especialista en Ventas Técnicas para America Latina de Avid, Omar es un Especialista en Tecnologías de Audio con más de 25 años en la industria del entretenimiento. Con su amplio conocimiento del mercado latinoamericano y la tecnología traerá un gran beneficio a los compradores y vendedores de América Latina y del resto del mundo.
Omar ama el audio, la tecnología el café y un buen vino. Estamos seguros que es una gran adición al equipo.