As the year draws to a close and the numbers are updated, Resurface presents The Dub Chart 2018 : Re-Recording Mixers
With the kind permission of our friends at movie statistics website www.the-numbers.com, here are the 2018 results.
Movers and Shakers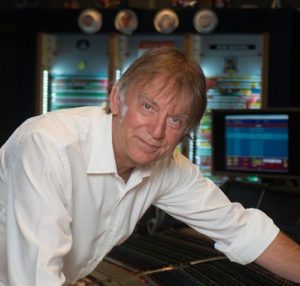 Andy Nelson retains the top spot, with his work on Ready Player One and the recently-released Fantastic Beasts : The Crimes of Grindelwald starting to contribute to Andy's total.
Andy and second-placed Christopher Boyes have this year crossed the $20 Billion threshold.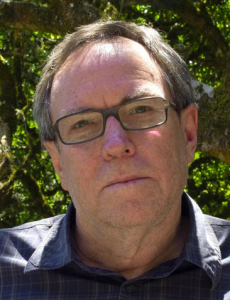 Tom Johnson consolidates the third spot he achieved last year. The enormous success of Avengers : Infinity War (over $2bn grossed) played a big part in a $5.6bn box office year for Tom, the biggest of any mixer on the chart.  This puts a little distance between him and Michael Semanick.  Last year their respective totals were just thirty grand apart.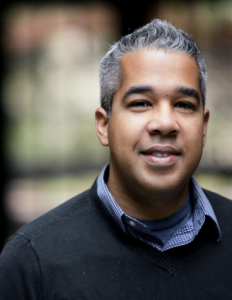 Juan Peralta moves up an impressive 13 places, propelled by his work alongside Tom on Avengers : Infinity War, along with Ant Man and the Wasp and The Grinch.
Background notes from the compilers:
Since we are still actively researching technical roles, we consider this chart to be in beta mode. The table includes data for movies in The Numbers database. While we make every effort to collect all available data, there are inevitably omissions and errors.
The figures represent the total amount of worldwide revenue generated by all the movies a person has contributed to as a Re-recording Mixer over their careers. This chart is not adjusted for inflation.
So if you're on the list – and you're feeling robbed, then be sure to let the folks know at corrections@the-numbers.com.  They want to hear from you.
| | | | | |
| --- | --- | --- | --- | --- |
| Ranking | Name | Total Box Office | Movies | Average |
| 1 | Andy Nelson | $20,724,877,931 | 66 | $314,013,302 |
| 2 | Christopher Boyes | $20,328,432,438 | 43 | $472,754,243 |
| 3 | Tom Johnson | $19,490,433,570 | 51 | $382,165,364 |
| 4 | Michael Semanick | $17,158,541,431 | 51 | $336,441,989 |
| 5 | Gary A. Rizzo | $13,892,202,057 | 33 | $420,975,820 |
| 6 | Paul Massey | $13,426,088,692 | 54 | $248,631,272 |
| 7 | Lora Hirschberg | $12,890,395,395 | 37 | $348,389,065 |
| 8 | Randy Thom | $11,606,158,938 | 34 | $341,357,616 |
| 9 | Gary Summers | $11,216,230,711 | 34 | $329,889,139 |
| 10 | Greg P. Russell | $11,164,663,548 | 43 | $259,643,338 |
| 11 | Frank A. Montano | $10,615,627,555 | 47 | $225,864,416 |
| 12 | Kevin O'Connell | $10,505,637,302 | 61 | $172,223,562 |
| 13 | D.M. Hemphill | $10,346,438,451 | 48 | $215,550,801 |
| 14 | Anna Behlmer | $10,220,590,026 | 56 | $182,510,536 |
| 15 | Scott Millan | $9,388,552,843 | 44 | $213,376,201 |
| 16 | Chris Jenkins | $9,254,713,665 | 55 | $168,267,521 |
| 17 | Gary Rydstrom | $9,128,145,968 | 21 | $434,673,618 |
| 18 | Juan Peralta | $9,117,786,505 | 19 | $479,883,500 |
| 19 | Gregg Landaker | $8,721,715,287 | 36 | $242,269,869 |
| 20 | Rick Kline | $8,636,249,440 | 46 | $187,744,553 |
| 21 | Ron Bartlett | $8,159,892,997 | 44 | $185,452,114 |
| 22 | David Parker | $7,679,537,835 | 31 | $247,727,027 |
| 23 | Mike Prestwood Smith | $7,372,387,631 | 27 | $273,051,394 |
| 24 | Michael Minkler | $6,992,753,898 | 49 | $142,709,263 |
| 25 | Jon Taylor | $6,906,907,836 | 29 | $238,169,236 |
| 26 | Terry Porter | $6,887,299,945 | 44 | $156,529,544 |
| 27 | Michael Keller | $6,412,064,798 | 20 | $320,603,240 |
| 28 | Skip Lievsay | $6,395,784,732 | 31 | $206,315,637 |
| 29 | Christopher Scarabosio | $5,940,750,505 | 14 | $424,339,322 |
| 30 | Gregg Rudloff | $5,468,860,714 | 32 | $170,901,897 |
| 31 | Jeffrey J. Haboush | $5,417,687,828 | 32 | $169,302,745 |
| 32 | David E. Fluhr | $5,234,714,504 | 19 | $275,511,290 |
| 33 | Tom Fleischman | $5,125,212,834 | 37 | $138,519,266 |
| 34 | Steve Pederson | $5,023,577,809 | 44 | $114,172,223 |
| 35 | John Reitz | $5,000,681,733 | 40 | $125,017,043 |
| 36 | Steve Maslow | $4,987,382,382 | 30 | $166,246,079 |
| 37 | Shawn Murphy | $4,942,426,990 | 15 | $329,495,133 |
| 38 | Dean A. Zupancic | $4,855,448,101 | 34 | $142,807,297 |
| 39 | Mark Taylor | $4,738,923,663 | 21 | $225,663,032 |
| 40 | Will Files | $4,503,074,784 | 12 | $375,256,232 |
| 41 | Gregory H. Watkins | $4,481,669,555 | 117 | $38,304,868 |
| 42 | Greg Orloff | $4,188,548,061 | 37 | $113,204,002 |
| 43 | Chris Carpenter | $4,083,824,124 | 29 | $140,821,522 |
| 44 | Tim Chau | $3,875,700,016 | 31 | $125,022,581 |
| 45 | David Giammarco | $3,859,079,846 | 21 | $183,765,707 |
| 46 | Chris Burdon | $3,728,038,679 | 23 | $162,088,638 |
| 47 | Michael Hedges | $3,695,261,567 | 9 | $410,584,619 |
| 48 | Jim Bolt | $3,547,625,115 | 15 | $236,508,341 |
| 49 | Pete Horner | $3,514,849,471 | 4 | $878,712,368 |
| 50 | Tim LeBlanc | $3,365,794,532 | 20 | $168,289,727 |
Picture Credits
Andy Nelson photo via Cinema Audio Society
Tom Johnson and Juan Peralta photos via Skywalker Sound