Over the past couple of weeks, we have seen a slew of nomination ceremonies for the 2019 Awards season, the crescendo coming with Oscar nominations day – scheduled for January 22nd.
Perhaps the best known to have announced so far are the EE British Academy Film Awards. Their 2019 nominations were announced on January 9th.
Bias
Better known as The BAFTAs, possibly to headline sponsor EE's annoyance and BAFTA's unspoken satisfaction, we extend our hearty congratulations to the deserving nominees in all categories. That said, we'll ignore them all except the most important of the BAFTA Film Awards in our biased opinion: Best Sound.
This year's Best Sound BAFTA nominees are:
---
Bohemian Rhapsody:  John Casali, Tim Cavagin, Nina Hartstone, Paul Massey, John Warhurst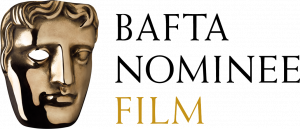 First Man:  Mary H Ellis, Mildred Iatrou Morgan, Ai-Ling Lee, Frank A. Montaño, Jon Taylor
Mission: Impossible – Fallout: Gilbert Lake, James H Mather, Christopher Munro, Mike Prestwood Smith
A Quiet Place: Erik Aadahl, Michael Barosky, Brandon Procter, Ethan Van der Ryn
A Star Is Born: Steve Morrow, Alan Robert Murray, Jason Ruder, Tom Ozanich, Dean Zupancic
---
Needless to say, each nomination recognises some superlative craft.  Interesting is that none of the films nominated can be described as an epic, and none are about war. Both genres tend to perform well in awards season, conducive as they are to recognition, with the opposite seemingly true of superheroes.
This makes for a fascinating, straight fight between five excellent and detailed pieces of work. Each with their own particular challenges and characteristics.
Bohemian Rhapsody and A Star is Born have a live music aspect in common, immediately setting them somewhat apart for sound.  A Quiet Place is certainly an outlier, given the unique approach required and the comparative sparsity of traditional sound (because making a noise will get you killed in the world the film portrays).

A similar deftness of touch is evident in the very deliberate, super-16, documentary-style realism of First Man, which has so far seen Justin Hurwitz's music gaining numerous plaudits and a Golden Globe win for Best Original Score.

For those who are keen on homework, exclusive insight into the sound of Mission: Impossible – Fallout can be had by reading our piece with James Mather about his incredible work on the previous M:I film (Rogue Nation).
Wow and Flutter
Whilst the BAFTA awards stand alone in terms of their prestige, they happen also to be an excellent benchmark for where to lay bets on the Oscars.  The BAFTA awards ceremony takes place on Sunday 10th February at the Royal Albert Hall in London, with the (currently host-less) Oscars just two weeks later.
As we highlighted in our 2018 Oscars Preview – Total Eclipse of the Art (we totally called it, by the way), The BAFTA Best Sound winner tends to win at least one of the Sound Oscars.  And so it transpired last year as Dunkirk did the double (or the treble, counting both best sound Oscars). In the last ten years, only The Revenant in 2015 has failed to add either sound Oscar to a Best Sound BAFTA win.
Looking at other industry-peer awards for guidance, the Cinema Audio Society also foretold of Dunkirk's Oscar success, awarding it best Motion Picture – Live Action last year.  This year's CAS Award nominees mirror those of the BAFTAs with one substitution: CAS Members nominating Black Panther in place of Mission: Impossible – Fallout.
In keeping with the Oscar timeline, The Motion Picture Sound Editors (MPSE) are due to announce their Golden Reel nominees on Jan 21st.  Golden Reel awards are uniquely sub-divided into 8 categories by role and genre, with example categories such as 'Best Sound Editing : Dialogue and ADR in a Feature Film'.  The equivalent Golden Reel Award exists specifically for Sound Effects and Foley.  As such, it's impossible to draw a direct comparison with any of the amalgamated Best Sound awards, although it's worthy of note that in 2018, Dunkirk was not awarded a Golden Reel in any one of the MPSE's more distinct categories.
AMPS
HOT OFF THE PRESS: Now in its sixth year, the UK's Association of Motion Picture Sound (AMPS) has today unveiled their AMPS Award nominees for film.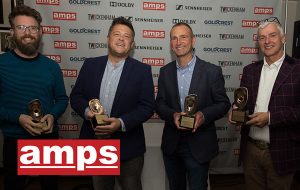 Focussed, as one would expect, on excellence in sound, up for grabs each year are the AMPS Award for Excellence in Sound for a Feature Film, and the AMPS Award for Excellence in Sound for a Television Drama.
Last year's winners were Baby Driver and Black Mirror: USS Callister respectively.  Twickenham Studios'  Tim Cavagin picking up a stereo pair of AMPS awards having worked as re-recording mixer on both.
In the AMPS Award film category, their chosen winner Baby Driver was our outside bet for at least one Oscar last year.  Arguably it will be heralded by hardcore audio types for its innovative approach to sound long after the memory of (the undeniably brilliant) Dunkirk's win gets us little more than a winning answer on the BBC's Pointless.  (For those outside of the UK, you don't know what you're missing).
Black Mirror : USS Callister's success in the AMPS Television Drama category was ultimately replicated by an Emmys win for Outstanding Sound Editing, the Emmys falling later in the year; almost an awards season in itself.
The nominees for the AMPS Award for Excellence in Sound for a Feature Film are:
---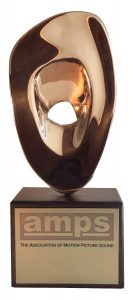 A Quiet Place: Michael Barosky, Frank J. Graziadei, Robert Jackson, Ethan Van Der Ryn, Brandon Proctor
A Star is Born: Steve Morrow, Craig Dollinger, Kira Roessler, Alan Robert Murray, Tom Ozanich
Bohemian Rhapsody: John Casali AMPS, Chris Murphy, Nina Hartstone AMPS, John Warhurst, Paul Massey
First Man: Mary H. Ellis, James Peterson, Susan Dawes, Ai-Ling Lee, Jon Taylor
Roma: Jose Antonio Garcia, Ernesto Munoz, Carlos Honc Navarro, Sergio Diaz, Skip Lievsay
---
AMPS nominations, much like the CAS equivalent, have four films in common with BAFTA's choices.  Roma being the substitution, once again in place of Mission: Impossible – Fallout.
These ever-present four look likely to battle it out this awards season. Whether we'll get a similar consistency in winners remains to be seen.
All in all, 2019 nominations season heralds another very strong year for sound.  Many friends and followers of Resurface are among this year's nominees, we congratulate all nominees and wish you the very best of luck.
Last year was similarly strong, but in Dunkirk we had some degree of consensus and what felt like a bookmakers' favourite coming into Oscars weekend.  Not to mention it was a filmmaking tour-de-force, which happened to be a war film, and which had heroically grossed over $500m since release in what was generally a dismal summer for the box office.  As we said back then, unless Baby Driver's uniqueness could turn enough heads amongst the Academy voters, it was hard to see past a Dunkirk win.
Our 2019 awards season prediction is that those with a vote will find it much more difficult to pick a winner.  Some might think that in A Quiet Place, there's so much silence and so little dialogue that it must have been simpler to create than the others.  And they would be wrong.
As predictions go, some might call that a cop-out, and they would be right.