As the year draws to a close and the numbers are updated, Resurface presents The Dub Chart 2018 : Supervising Sound Editors.
With the kind permission of our friends at movie statistics website www.the-numbers.com, here are the 2018 results.
Movers and Shakers
Typically less volatile than the Re-Recording Mixer category, 2018 has seen quite the shake-up in the Supervising Sound Editors list.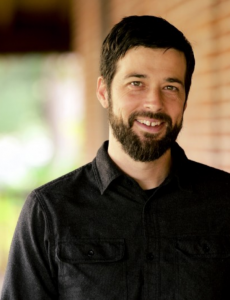 This year sees Shannon Mills rise from eighth in 2017 to claim the top spot.   Shannon, much like mixers Tom Johnson and Juan Peralta, feels the box-office benefit of his work on Avengers: Infinity War, propelling his worldwide numbers to new heights.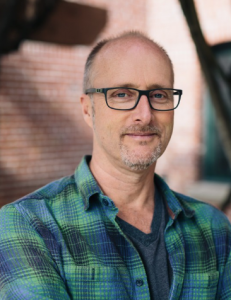 The Avengers effect is also in force for Daniel Laurie, who climbs fully 29 places from 41 to 12.  Al Nelson also hits the afterburners, his work gaining him 13 places this year with the success of Jurassic World: Fallen Kingdom.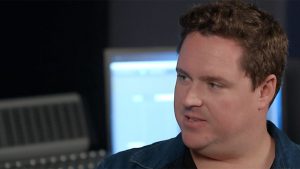 An exciting number of new faces in this year's 50.   Coinciding with his May 2018 move to Sony Pictures (and superlative skills on Venom), Will Files (pictured left) finds himself in at number 34.  Other debutants include Tim Chau, Steve Orlando, Kami Asgar and Tim Nielsen.
Background notes from the compilers:
Since we are still actively researching technical roles, we consider this chart to be in beta mode. The table includes data for movies in The Numbers database. While we make every effort to collect all available data, there are inevitably omissions and errors.
The figures represent the total amount of worldwide revenue generated by all the movies a person has contributed to as a Re-recording Mixer over their careers. This chart is not adjusted for inflation.
So if you're on the list – and you're feeling robbed, then be sure to let the folks know at corrections@the-numbers.com.  They want to hear from you.
| | | | | |
| --- | --- | --- | --- | --- |
| Ranking | Name | Total Box Office | Movies | Average |
| 1 | Shannon Mills | $10,951,428,503 | 14 | $782,244,893 |
| 2 | Ethan Van der Ryn | $10,451,424,676 | 23 | $454,409,769 |
| 3 | Christopher Boyes | $10,272,391,976 | 12 | $856,032,665 |
| 4 | Dennis Leonard | $9,291,475,983 | 16 | $580,717,249 |
| 5 | Matthew Wood | $9,237,287,729 | 14 | $659,806,266 |
| 6 | Richard King | $8,394,639,724 | 28 | $299,808,562 |
| 7 | Erik Aadahl | $8,156,168,640 | 17 | $479,774,626 |
| 8 | Gwendolyn Yates Whittle | $7,768,055,535 | 15 | $517,870,369 |
| 9 | Per Hallberg | $7,642,262,260 | 29 | $263,526,285 |
| 10 | Wylie Stateman | $7,509,607,960 | 39 | $192,554,050 |
| 11 | George Watters II | $6,828,592,846 | 20 | $341,429,642 |
| 12 | Daniel Laurie | $6,369,211,316 | 8 | $796,151,415 |
| 13 | Frank Eulner | $6,349,623,084 | 15 | $423,308,206 |
| 14 | John A Larsen | $5,796,242,182 | 18 | $322,013,455 |
| 15 | Skip Lievsay | $5,673,710,417 | 28 | $202,632,515 |
| 16 | Richard Hymns | $5,481,848,239 | 22 | $249,174,920 |
| 17 | James Mather | $5,446,295,166 | 13 | $418,945,782 |
| 18 | Tim Chau | $5,124,780,417 | 51 | $100,485,891 |
| 19 | Randy Thom | $5,107,547,916 | 11 | $464,322,538 |
| 20 | Ben Burtt | $4,750,804,517 | 8 | $593,850,565 |
| 21 | Alan Robert Murray | $4,719,761,636 | 34 | $138,816,519 |
| 22 | Glenn Freemantle | $4,169,156,819 | 21 | $198,531,277 |
| 23 | Al Nelson | $4,104,255,431 | 6 | $684,042,572 |
| 24 | Karen Baker Landers | $4,078,619,420 | 23 | $177,331,279 |
| 25 | Mark P. Stoeckinger | $4,071,747,965 | 18 | $226,208,220 |
| 26 | Paul N. J. Ottosson | $3,775,632,342 | 10 | $377,563,234 |
| 27 | Charles L. Campbell | $3,660,937,649 | 18 | $203,385,425 |
| 28 | Steve Orlando | $3,617,289,719 | 5 | $723,457,944 |
| 29 | Michael Silvers | $3,559,539,129 | 9 | $395,504,348 |
| 30 | Craig Henighan | $3,508,497,488 | 16 | $219,281,093 |
| 31 | Dane A. Davis | $3,498,563,158 | 17 | $205,797,833 |
| 32 | David Acord | $3,299,562,404 | 3 | $1,099,854,135 |
| 33 | Elmo Weber | $3,259,557,477 | 22 | $148,161,704 |
| 34 | Will Files | $3,186,757,117 | 8 | $398,344,640 |
| 35 | Eddy Joseph | $3,134,537,450 | 12 | $261,211,454 |
| 36 | Geoffrey G. Rubay | $2,998,467,851 | 13 | $230,651,373 |
| 37 | Addison Teague | $2,992,317,666 | 5 | $598,463,533 |
| 38 | Bub Asman | $2,977,185,927 | 18 | $165,399,218 |
| 39 | Philip Stockton | $2,957,980,809 | 16 | $184,873,801 |
| 40 | Dennis Drummond | $2,832,990,380 | 18 | $157,388,354 |
| 41 | Mark Mangini | $2,830,569,548 | 18 | $157,253,864 |
| 42 | Andrew DeCristofaro | $2,781,148,819 | 23 | $120,919,514 |
| 43 | Craig Berkey | $2,778,487,274 | 10 | $277,848,727 |
| 44 | Oliver Tarney | $2,777,433,225 | 13 | $213,648,710 |
| 45 | Kami Asgar | $2,700,749,264 | 19 | $142,144,698 |
| 46 | Michael Hilkene | $2,677,056,043 | 14 | $191,218,289 |
| 47 | Tim Nielsen | $2,524,542,353 | 5 | $504,908,471 |
| 48 | Richard L. Anderson | $2,311,077,059 | 19 | $121,635,635 |
| 49 | David Evans | $2,311,033,447 | 8 | $288,879,181 |
| 50 | Ron Bochar | $2,294,924,800 | 19 | $120,785,516 |
Picture Credits
Shannon Mills and Daniel Laurie photos via Skywalker Sound
Will Files photo courtesy of Avid Blogs