For Your Consideration:
Resurface is proud and honoured to have been asked by Sony Pictures Entertainment in Culver City to re-home a very significant piece of technology, a console which has made its mark in film sound mixing history.
Recently replaced with Avid S6 after a glittering career mixing over $8 Billion in box office at Sony's Cary Grant Theatre,  the centrepiece Harrison MPC4-D is available for sale.
Three things are remarkable about this triple-operator digital film console:  Its condition, its specification and its provenance.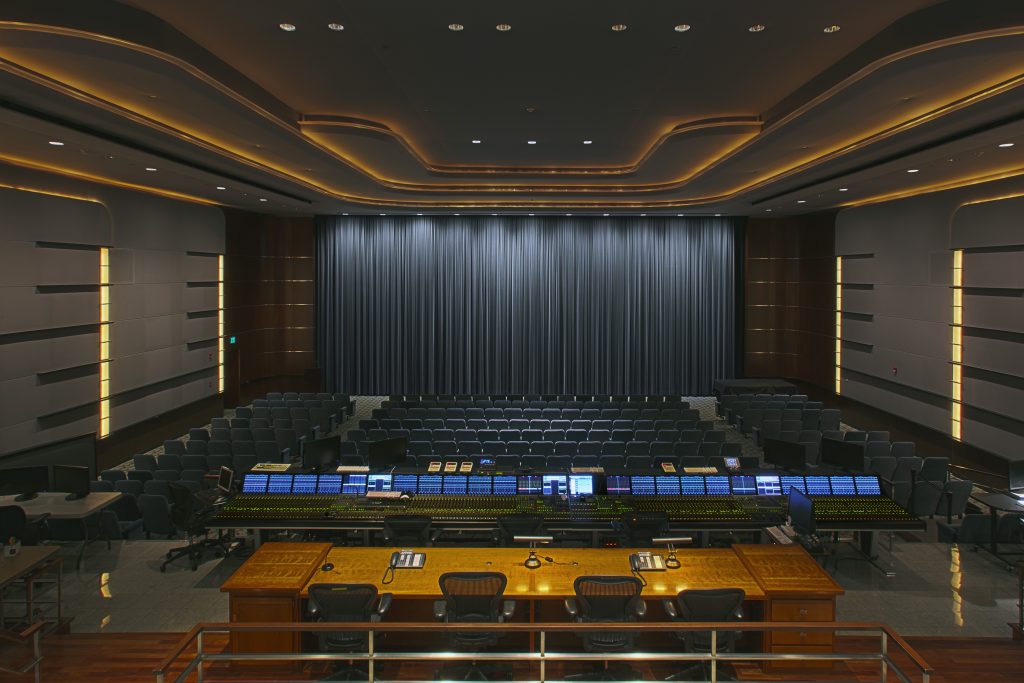 Condition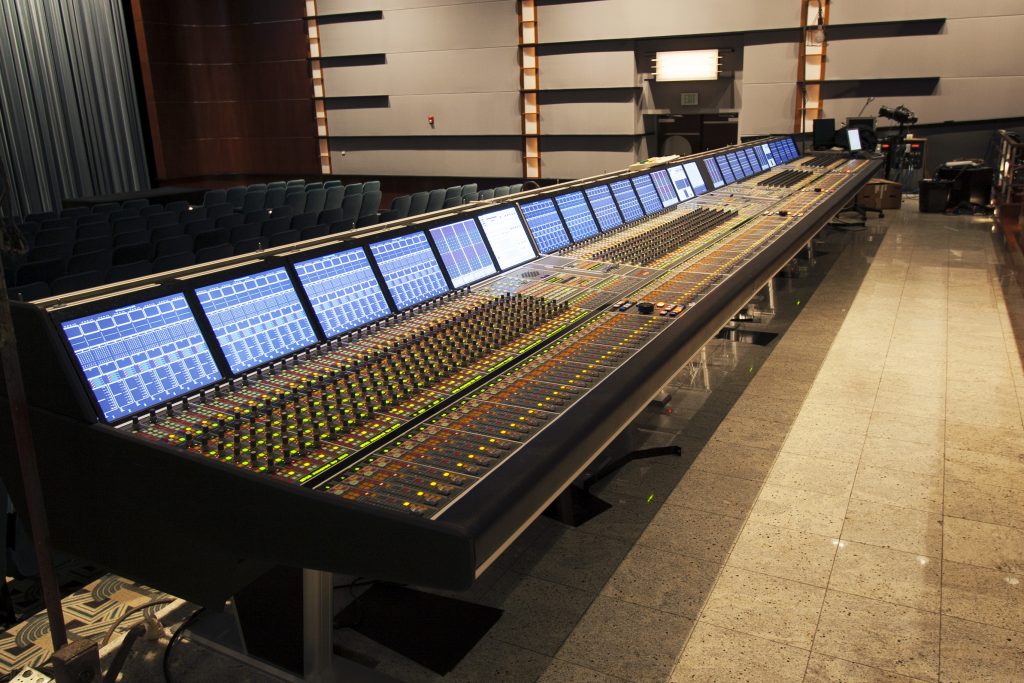 Meticulously maintained and upgraded until its final session was complete on one of the world's most high profile, mission critical mix stages; this console is in excellent working order and cosmetic condition.
Originally installed in 1999, this is not simply a 17-year-old console with 17-year-old components and specification.  Sony have invested substantially in upgrading both the surface and the back end over the course of its service. Most recently in 2008 with the addition of 25 LCD meter bridges, upgraded DSP, new frame and new panel fascias.
Sony's world-class tech team have maintained this console with zero-downtime tolerance in mind.  This console has lived its life to date in the most demanding audio environment imaginable.  You try telling the director, the backers and the principal talent, gathered from all over the world to see the final mix of a 250 million dollar movie, that the desk's gone down…..
Future owners have the option of engine upgrades even to the current X Range standard and the ability to add additional engines to the MPC4 surface.  Doing so would make it divisible into three separate consoles.
It has been decommissioned, re-packed and crated ready for sale and shipment.    You will also have noticed that it is, without question, utterly freaking awesome.
Specifications
…Are staggering.  For the full spec, register free and see the full listing on our Buy section.
Provenance
Being the console in Sony Pictures' flagship theatre since 1999, it comes as no surprise that this piece of film sound mixing history was used to mix some of the highest grossing and most critically acclaimed feature films of recent years, including instalments of the Transformers, Terminator, Spider Man and Pirates of the Caribbean franchises.
To see full credits and provenance simply register for free and see the full listing on our Buy section.
Note to interested parties
Resurface are representing this extraordinary console on behalf of Sony Pictures Entertainment, and in that capacity will present bona fide, realistic and serious offers to our client for their consideration via our Listings section.
Technical enquiries will also be presented for response.  Please contact us using 8billiondollarconsole@resurface.audio.